Back to all posts
Posted on
Updated Communication With Parents About Schools and Coronavirus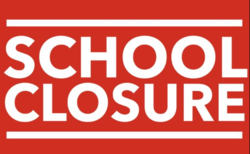 Dear Palliser Families,
We want to assure you we are working on plans to provide educational opportunities to your children while the cancellation of all classes continues. After consultation with our partners in education, the goal is to provide a response that will be co-ordinated at the provincial and inter-jurisdictional level. Once that has been determined we will provide you with an update.
Schools should be sharing with you shortly plans for parents to pick up their child's personal and academically-related items in an orderly fashion and with the minimum risk of exposure to everyone. If you need items immediately, contact the school directly.
We appreciate your support and your patience as Palliser Regional Schools and your child's school administrators work towards the best solution possible.